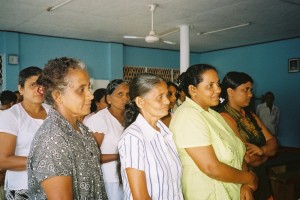 Aththudawa West lies a few kilometers inland from Matara town in the Southern Province. In 2011 a team of student volunteers provided funding for a multi-purpose community building here and spent two months in voluntary teaching and community support and development activities. Volunteers have sustained our activities and our partnership here since this time.
Activities since 2011
Since 2011 our work in Aththudawa has been sustained by volunteers living in other south coast villages. Reference to their work in Aththudawa will be found in the diaries located on the pages of our more recent partnership villages.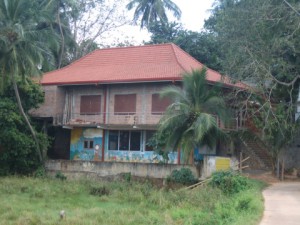 In 2015 a second floor at Aththudawa was completed by the Chief Monk of the Temple. This two storey building is now put to excellent use as a place for Sunday schools, religious activities, general community activities and programmes and the support of economic development