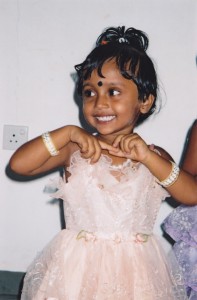 Project Sri Lanka was registered with the Charity Commission in October 2010 as Charity number 1138333. The Charity's origins lie in Durham University's Project Sri Lanka which was established after the 2004 tsunami disaster.
The Charity's partnerships and various forms of support are designed to withstand the test of time. This is a project that has already made significant impact. In the long term, now as an independent Registered Charity, Project Sri Lanka will provide continuing opportunities for the reawakening and renewal of communities that endured the great tsunami tragedy and also for inland villages with significant humanitarian needs.
Funding is of course essential, yet all monies raised are channelled into initiatives that are backed up with personal associations, visits and careful monitoring.
In the words of one member of one of our partnership villages:
"This project is very different from others. It is not just about giving money. It is better than that. It is about making friendships and meeting people who will come here. It is so important for the future of our remaining children and for the future of the whole village. We firmly promise that the help we are receiving will be used purposefully and for the long term. We are all truly grateful."
Temple Priest, Palana West
Board of Trustees
Chairman of Trustees Professor Joy A. Palmer Cooper
Vice Chairman of Trustees Mrs Alison H. Brown
Company Secretary and Trustee Professor David E. Cooper
Trustee Mr Michael A. Brown
Accounts
The Trustees are grateful to
Mr Stuart A.F.Faed
Greaves West and Ayre
Chartered Accountants
1/3 Sandgate
Berwick-upon-Tweed
Northumberland
for serving as Independent Examiner of the Charity accounts