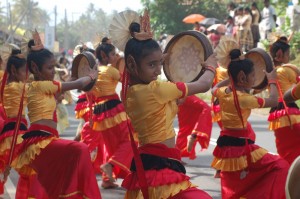 The town of Ahangama lies on the southern coast of Sri Lanka between Galle and Matara. Project Sri Lanka volunteers have been associated with this community since 2005 and have supported schools and village development in partnership with Rotary Sri Lanka.
Activities since 2010
Since 2010, our activities in Ahangama have been sustained by volunteers living in other nearby communities. Reference to their work in Ahangama will be found within the diaries located on the pages for our more recent partnership locations.