VISIT TO WELLAMPITYA FLOOD VICTIMS JANUARY 2017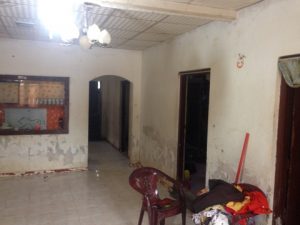 During 2016 Project Sri Lanka provided emergency response relief to a number of families in the Colombo area whose homes had been completely inundated with flood water. They lost all possessions and many had to be evacuated from their homes by boat.
In January 2017 Trustees David and Joy Cooper paid visits to 4 of the affected families and witnessed at first hand the destruction and devastation caused by the flood waters. Family members have returned to damaged properties and are working hard to overcome their losses.