VISIT TO SEE EXPANSION OF AGRICULTURE AT 39K JANUARY 2016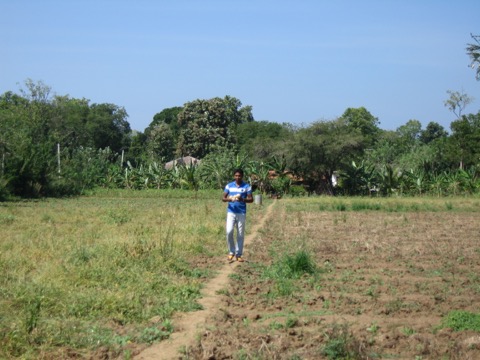 David and Joy Cooper were absolutely delighted to re-visit one of the villages where an agro-drinking well had been provided a year ago, this being the community named 39K near to Wellawaya town.
Prior to the provision of the well, there had been little or no agriculture at 39K. By January 2016, a complete transformation of the land had occurred. There are now vast areas of agriculture, with crop growing made possible by water pipes from our well. Without doubt this project has transformed the lives of the villagers who can now be farmers and generate income.