VISIT OF JOY AND DAVID COOPER TO SRI LANKA JANUARY – FEBRUARY 2016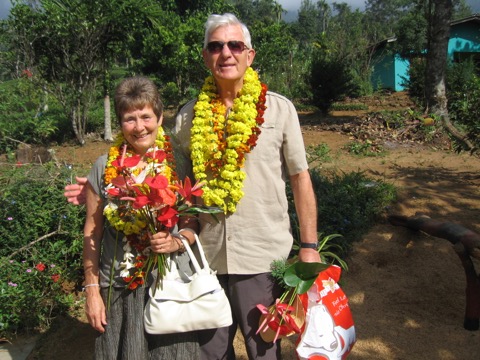 Trustees' Chairman and Secretary Joy and David Cooper spent a month in Sri Lanka in early 2016. They visited many of the projects' buildings and village communities and had a very happy visit to Mapalagama Prinary and Pre-School. They met the young people whose education is sponsored through the charity. They also attended Rotary meetings of the Clubs of Colombo Mid-City and Kandy in order to discuss on-going and future partnership projects.
Joy and David officially 'opened' 4 new agro-drinking wells and visited the site for the Charity's next water well project. They also visited the Kandy Centre for Handicapped where a further donation is being made and presented £5,000 worth of equipment to the Emergency Treatment Unit of Kandy General Hospital.