VISIT OF ALISON AND MICHAEL BROWN TO SRI LANKA JANUARY – FEBRUARY 2016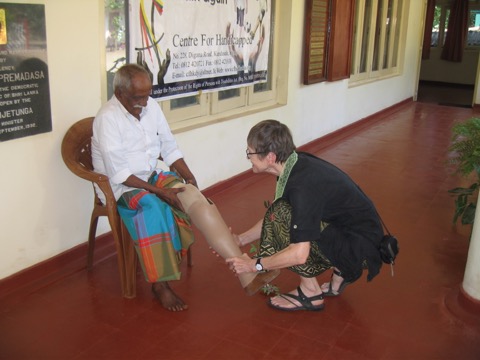 Trustees Alison and Michael Brown had a very interesting and productive visit to Sri Lanka commencing in January 2016. They visited several of the charity's village buildings and community centres and the Centre for Handicapped in Kandy. They also attended the presentation of equipment for the Emergency Treatment Unit of Kandy General Hospital.
Alison and Michael held a meeting at the Karapitya Hospital in Galle for the purpose of exploring the possibility of Project Sri Lanka contributing to the expansion of a Cancer Awareness Programme being developed and implemented by hospital oncologists. This programme is supported by the Rotary Club of Colombo Mid-City.