PROVISION OF LATRINES FOR MALLAPITIYA SCHOOL, JANUARY 2016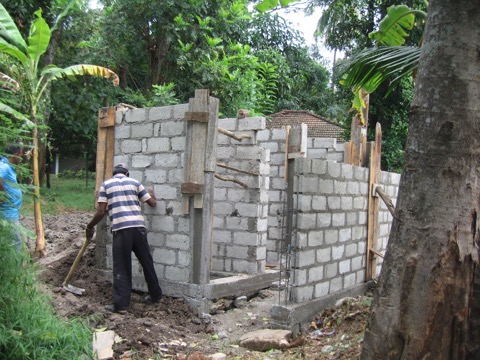 One of Project Sri Lanka's donations this year has been for the provision of a 4 toilet block at Mallapitiya School in the Kandy region of Sri Lanka. Prior to this, the 700 pupils at the school had no toilet facilities and were required to use neighbouring scrubland.
Trustees Joy and David Cooper and Michael and Alison Brown visited the school on January 25th 2016 and were delighted to see work in progress on the toilet block with an estimated completion date of March 2016.