OPENING OF FOUR AGRO-DRINKING WELLS, JANUARY 2016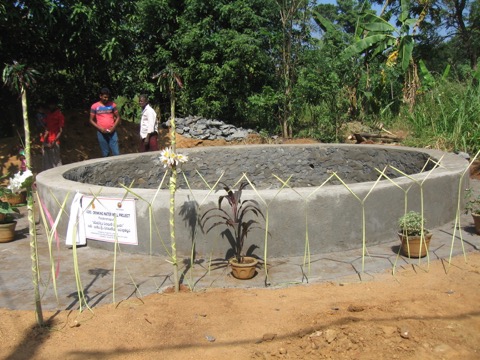 Charity Chairman and Secretary Joy and David Cooper spent two days in January 2016 visiting the sites of our agro-drinking wells in the barren regions of Tanamawilla and Wellawaya in Sri Lanka.
4 further villages had been identified in July 2015 as being places greatly in need of water wells. All four of these wells were successfully completed with Project Sri Lanka funding and were declared officially 'open' in January. They are situated in the villages of Parakumpura, Paranapara, Samagipura and Weherayaya.