EQUIPMENT DONATED TO KANDY GENERAL HOSPITAL, 25th JANUARY 2016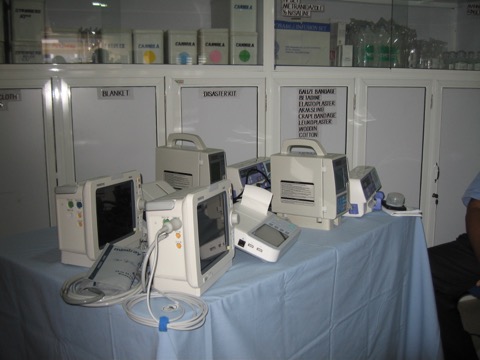 On 25th January 2016, a ceremony was organised by the Rotary Club of Kandy in the General Hospital in order for our charity Trustees to hand over £5,000 worth of urgently needed equipment for the Emergency Treatment Unit. This equipment included 2 cardiac monitors, 2 ECG machines, 2 infusion pumps and 2 syringe pumps.
A welcome address was delivered by Rotarian Dr Ajay Jayaseelan, the Project Chair. Rotarian Shamil Peries addressed the gathering on the history of the Emergency Treatment Unit, and the Hospital Director, Dr Ratnayake gave an address of gratitude.