A PAUL HARRIS FELLOWSHIP AWARD JANUARY 27th 2016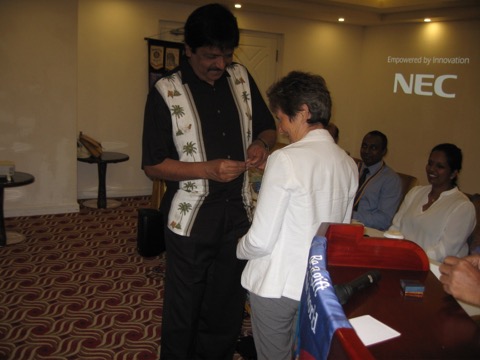 A significant honour was bestowed on Charity Chairman Rotarian Joy Palmer Cooper by the Rotary Club of Kandy on January 27th 2016.
She was awarded a Paul Harris Fellowship in recognition of many years of humanitarian service given in a voluntary capacity for the people of Sri Lanka. The award was proposed by Senior Vice President of Kandy Club, Rotarian Shamil Peries and it was handed over by Past District Governor of Sri Lanka Rotary District, Rotarian Krish from the Rotary Club of Colombo West.