OPENING OF BANK ACCOUNTS, WELIGAMA, JULY 2015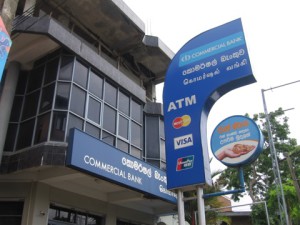 One of the key tasks of the Chairman on her visit to Sri Lanka in July 2015 was accompanying the parents of 17 children supported by the Charity on a visit to the Commercial Bank in Weligama town. The purpose of this visit was to open bank accounts for the children of these families who, until this time, had not held accounts.
This development provided a significant educational experience for the children, who are now in a position to monitor their savings and spending of monies given to support their education.