OPENING OF OUR WELL IN VILLAGE 39K, 17th JANUARY 2015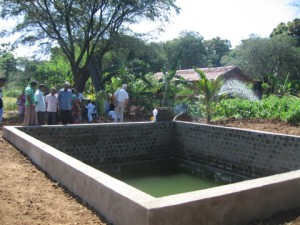 On January 17th 2015 Trustees Joy and David Cooper enjoyed a second visit to the village named 39K in the Wellawaya District. The Trustees had agreed in 2014 to support the construction of an agro-drinking well in this village which for much of the year did not have access to water.
The wonderful well was declared 'open' on this visit, much to the joy of the people in the community. They are now able to access water for drinking, cooking and bathing throughout the year and the water will also be used to develop local crop production.  It is anticipated that employment opportunities will arise from the development of small scale agricultural endeavours.