PROJECT SRI LANKA IN SLOVENIA February 2012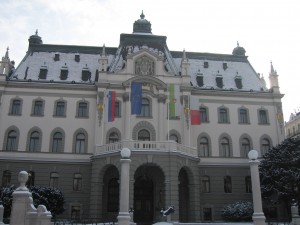 Trustees Joy and David Cooper gave presentations on Project Sri Lanka to staff and students in the Faculty of Social Work at the University of Ljubljana, Slovenia in February 2012. Students from Ljubljana had engaged with Sri Lankan communities in need after the tsunami of 2004 and productive discussion took place on the successes of and issues arising from post-disaster interventions by international agencies.
Presenters explained some of the perceived challenges that had been encountered whilst working with partners and communities in Sri Lanka and such challenges and issues were set within the cultural context of the partner organisations and communities.