Scott Weightman Visits Weligama October 2011
In October 2011 Trustee Scott Weightman arrived in Weligama where he visited Sri Sumangala and other schools. Scott writes: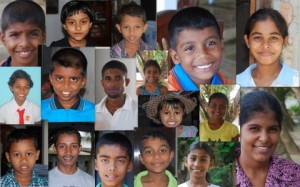 I was delighted to be able to assist the department and accompany Grades 6 and 7 classes, who were enthusiastically preparing for their end of year concert. The chosen programme included "Jingle Bells", "Silent Night" and some Singhala songs. It was great fun.
Teaching English was as enjoyable as ever. The girls are so conscientious , particularly class 12ci whose debating skills improve with their growing confidence in speaking English.
One of the highlights of my visit was assisting in the judging of the spelling and recitation competitions.. Words like amphibians , neighbour and continuously proved no problem for the Grade 7 contestants.
The undisputed winner of the Grade 8 recitation competition recited "The Owl and The Pussy Cat" from memory and with expression , diction and enthusiasm that I have rarely seen in any school. Quite remarkable !