Project Sri Lanka in California, September 2011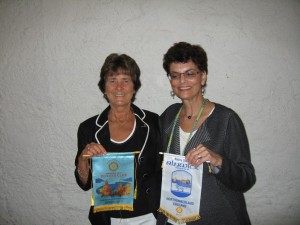 A presentation on Project Sri Lanka was given by the chair of the trustees, Joy Palmer Cooper, to a gathering in California on September 27th 2011. The meeting was organised and hosted by the Rotary Club of Mountain View, in the southern San Francisco Bay area. It was attended by Rotarians from District 5170 and guests from Stanford University and the community.
Joy spoke of the development of the project, the centrality of Rotary as a core partner in Sri Lanka, potential for transferability to other higher education institutions globally, and possible future directions for the project.